Special Sweepstakes Offer from Rosina!
To enter, please complete and submit the form by clicking "Enter Now". Limit of one entry per person or email address.
NO PURCHASE NECESSARY. Runs 11/8/17 to 4/1/18 with one $10,000 prize. Open to U.S. residents, age 18+. Void where prohibited. For details including odds see Official Rules.
SAME GREAT TASTE. FRESH NEW LOOK!
Enticing product photos, easier-to-read product information, and a fresher, cleaner look will make Rosina as great looking as it tastes.

ROSINA'S FAVORITES

All of our recipes start with the real Italian style goodness of our Rosina® meatballs or Celentano® pasta – available at your local grocer.
Heart-Warming Meals to Keep Your Family Warm this Fall
---

There's nothing more Italian than meatballs, pasta, and enjoying them with family. For more than 50 years, that's been at the heart of the Rosina brand. A real Italian family-owned company … honoring a real Italian family tradition … to bring your family, real Italian goodness.
Rosina is inspired by its real Italian heritage to provide families a wide variety of great tasting, easy-to-prepare meatball and pasta products, so you can spend less time preparing your meals and more time enjoying them with family and friends.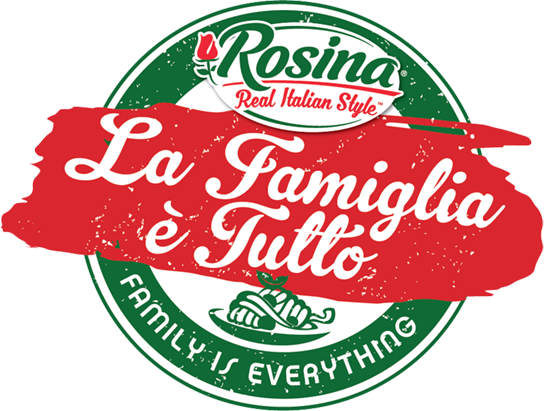 Here's what Rosina customers are saying about our meatball and pasta products…
---
I just wanted to tell you how much my family loves your meatballs. We have purchased other brands but nothing beats the taste or quality of Rosina.
I just wanted to tell you I really enjoy your products they are always delicious and always are high quality. I believe that Celentano is probably the best frozen Italian food i have ever tried. keep up the good work.
My family has fallen in love with your meatballs. My kids aren't huge meat eaters but they gobble down these meatballs!!! Thanks for helping me find something that they will eat!
Just a good comment for you! We LOVE your Italian meatballs!! Every time I serve them, my husband just raves over them. Don't ever change your recipe! It's perfect!! Thank you for such a good product!
I purchased the Celentano's frozen cheese tortellini and used them in a soup today. They are great. My family loved them as well. I just wanted to thank you for the tasty little pastas.
I just wanted to say thank you for a delicious product. My family loves your ravioli and just about everything else!!
We love your meatballs! I use them in my spaghetti sometimes. I love to use them as appetizers with my sauce I make. Thanks for such a great product!
I just wanted to say THANK YOU for making gluten-free cheese ravioli my husband and I ate it for dinner tonight and it was delicious please continue with your gluten-free line. My body really appreciates the consideration thank you again.
I just love your ravioli always the perfect dinner meal. Thank you for such a delicious ravioli.
I really like your stuffed shells. You do a great job.
I love Rosina Italian meatballs, they are so quick and easy to put together with some sauce. My boys are in cub scouts, which means that some nights we have to have quick food - and I don't like to stop off at McDonalds, I would rather we eat at home! With your meatballs, I can get delicious spaghetti and meatballs on the table in under 15 minutes. That's a record! I buy them every week! Thanks for such an awesome product!